And here is a sneak peek: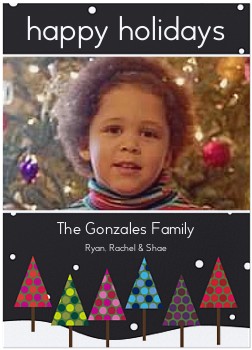 Wonder Trees Noir Christmas Card

Later I will put a post up about the adventure that was getting this picture. Good heavens! It took over 100 shots to get this one usable image -- and there were only three total that were even passable. Sheesh. THIS KID.